"Is it actually possible to find a boyfriend on Tinder?"
That might be the most popular question I'm asked when talking about online dating.
My answer, often surprises women. It is an unequivocal "Yes."
I know. You've been burned on Tinder by numerous guys looking for something casual, trying to message you for easy sex. It's not surprising you find my answer a little farfetched. But let me elaborate.
Tinder is a funny beast. It is the App that finally made online dating 'acceptable' for the last resistors in Gen's Y and Z. For that, it deserves credit.
Tinder as a platform has filled up with all sorts of people, but has now established its more ongoing reputation as a hook-up app. While, in some respects, this reputation is deserved, in others, women forget there are just as many good guys looking for a girlfriend (but clueless on how to meet one), who sign up to Tinder, as there are guys looking for a quick root.
The problem is, if you don't know how to make Tinder work for you, and you're after something serious, the rather large percentage of men on Tinder, who aren't, will ruin it for you pretty quickly.
I should probably elaborate on my answer to the earlier question. "Is it possible to meet a boyfriend on Tinder?"
While explaining the important concepts of online dating is beyond the scope of this article (I've done that here, anyway; give it a read if you haven't already), I can give you 10 specific action steps that apply to Tinder.
These alone will vastly increase your chances of finding a good guy on this famous dating app. If you want to find a boyfriend on Tinder, make Tinder work for you. Here's 10 secrets to doing just that.
1. Don't have anyone else in your profile picture
A guy who's serious about looking for something on Tinder will want to get to know his matches. If he has to guess who you are from your photo, that isn't a good start. Take the time to select a nice head-shot that clearly shows who you are and what you really look like, and keep group shots to 1-2 out of the 6 photos, max.
2. Screen out guys who go straight to sex talk
If any sex talk comes from him in your conversations before you've met in person (ideally twice in person), he's doing you a favour and letting you know, right off the bat, he's using Tinder for that reason. This will help you screen out a lot of the problem guys who make finding a boyfriend tough on Tinder. Thank him and stop responding.
3. Don't be the selfie queen. Or even the handmaiden.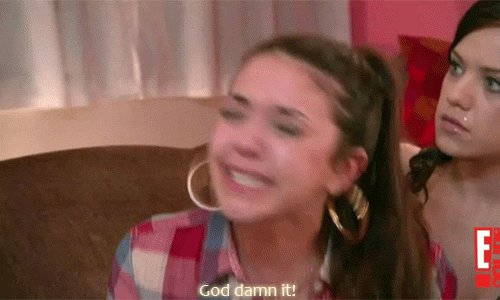 Typically, I recommend one selfie as plenty for girls, two if you're doing something fun. Any more and you come off as superficial, which attracts the typical, superficial tinder crowd. If you don't have 3 nice photos of you that aren't selfies, head out with your friends and get some! It presents the image of a more well-rounded person.
4. No cleavage shots
If you're on Tinder looking for a boyfriend, sexuality must be portrayed very subtly. Any guy trolling for booty calls is looking for the slightest hint you might be amongst the group of women who are too. You achieve a lot more by covering up and hinting at sexuality than you do displaying any of it.
5. Write a profile
Seriously girls. If you want to give a good guy a chance to stand out, you will have to put the time in to show you're, at https://datingmentor.org/std-dating/ least, half-serious, too.
If you don't have 3 nice photos of you that aren't selfies, head out with your friends and get some!
Finding someone on Tinder means building a connection with them. You give a guy absolutely no chance of doing that if you don't write a profile. When all you have is photos, then photos are all a guy has to judge you. What's he going to think with? His penis. It's the only option you've given him.
6. Avoid Profile No-no's.
Once you've written a profile, you want to avoid the classic good-guy repellents that many women fall into the trap of doing. The biggest is any form of negativity, which is an automatic turnoff to any guy on Tinder who's after more than a root. No matter how much you want to tell guys you're "not playing games" or "not to bother messaging if they're just DTF", don't. Your ruling out a lot more than the DTF's by doing so.
Other no-no's include spelling and grammar mistakes, and being too generic. "I'm a down to earth girl who likes to have fun." Yep. And so is every other girl on Tinder.